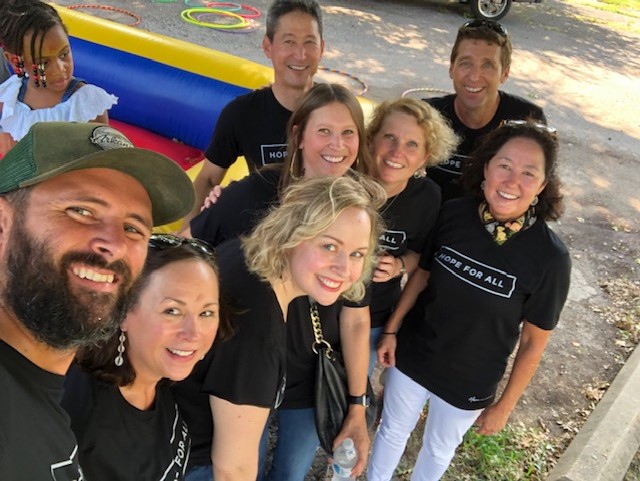 Thanks for stopping by! We're glad you're interested and hope to see you at our weekend worship service. If you're tired of "business as usual" church, of just going through the motions, then we could be your Church. We don't think being the church is just something we attend or do. It's not an event. We are a people, the body of Christ, joined together by God's grace, and that means we are for one another. We're not perfect and as a new church we're still trying to figure it all out. But we're committed to our mission to Love God, Love People, and provide Hope For All. We'd love for you to come see what we're about and join us on mission.
WHEN DO I NEED TO GET THERE?
Our services times are 9 & 11AM. If you have children (birth -5th Grade) you'll need a little extra time to check them into our children's ministry. 6th grade and up participate in the worship service.
WHERE DO I PARK?
We have on site parking and additional parking is available next door at Claud's Hamburgers on Sunday morning.
WHAT SHOULD I WEAR?
You're invited to wear what makes you comfortable.